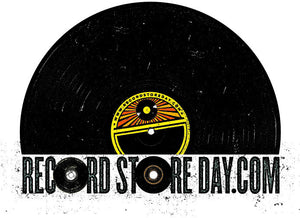 Record Store Day 2017 Update!
We are issuing a couple of Shake It releases for Record Store Day. We have a joint release with Rhinegeist, who also brewed up our 3rd Annual RSD Ale, Slow Jam. It will be available here at the shop on RSD for tastings as well as around Northside for buying (while supplies last).
Our joint release with Rhinegeist is a split 7" with local faves The Tillers and Frontier Folk Nebraska, pressed on limited "Slow Jam" blue vinyl with a beer song on the topside and a work song on the flip. Fitting indeed! We also have the vinyl debut of Wussy's S/T 3rd release. Not sure what took us so long on that one but it's here now!
Also, we dug up some old stock on Chuck Cleaver's past.... We have the Ass Ponys' debut release on Okra Records out of Columbus. This is the last of the sealed stock of Mr. Superlove on LP and CD. We also have a small stash of Chuck's early, pre-AP's outfit, Gomez on 7". And lastly we have a handful of the Men Without Bones CD.... a squawking cacophony of noise from 1980 featuring Tim Schwallie of The Wolverton Brothers and BPA. 
Note: Don't sleep! This is ALL limited stock, and when it's gone there ain't gonna be no more.
---